Cottage Gardens of Petaluma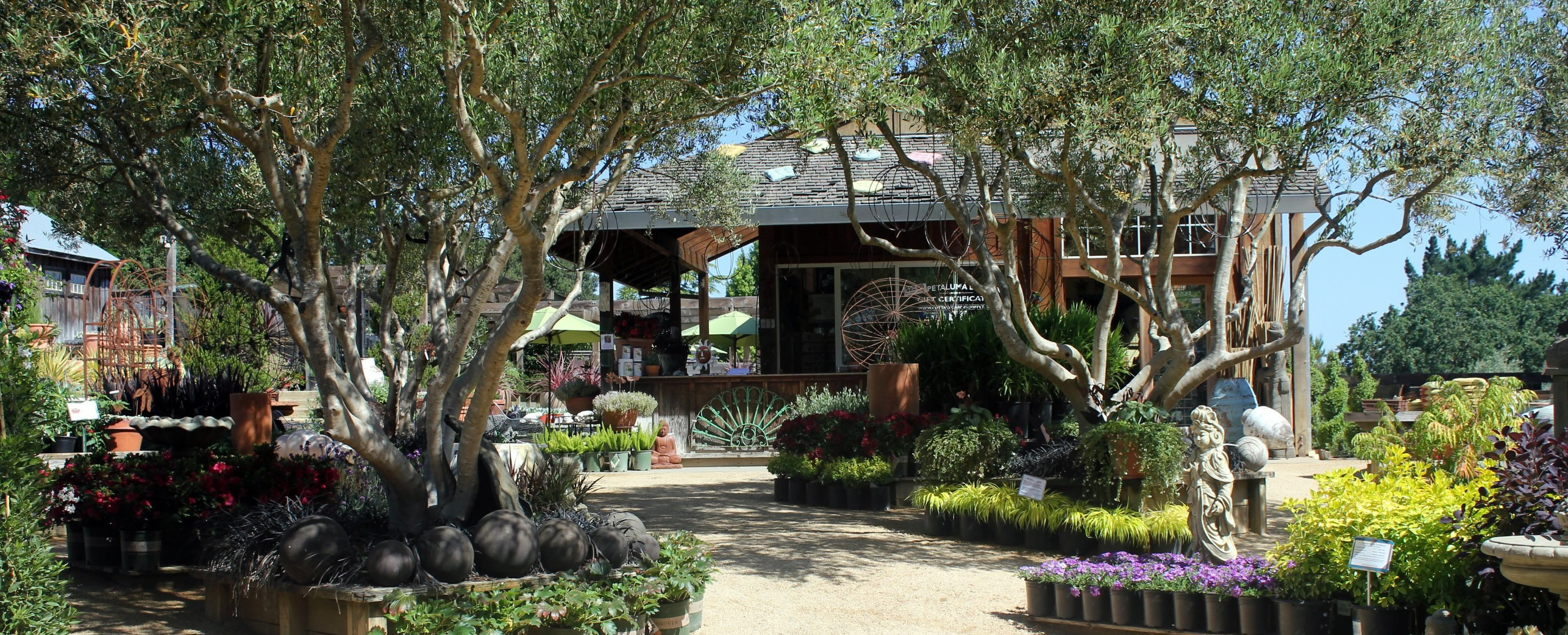 We're OPEN Wednesday through Monday 9-5
CLOSED TUESDAY
Need a Gift Certificate in a big hurry? We can mail it to you or the lucky recipient! Email: info@cottagegardensofpet.com. Be sure to include your phone number and we will call you back ASAP!
SO SORRY BUTWE CANNOT TAKE VEGGIE ORDERS OVER THE PHONE - PLEASE CHECK THE VEGGIE LINK (UPDATED DAILY) TO SEE WHAT'S EMERGING FROM THE GREENHOUSES, THEN COME ON IN!
Watch this space for further updates
Due to COVID, we're following all recommended protocols so that everyone remains healthy and strong. Please don't visit if you have a cough or fever, please wear a mask, and be ready to maintain 6' social distancing at all times during your visit. Please limit your group's size to 3 max, and the length of your visit if there are long lines and it's super busy.
Wish to place a curbside or delivery order for soil, trellises, fertilizers or arbors? You can Email us at info@cottagegardensofpet.com - include your phone number, and we will get to your order as quickly as we can.
It may take a couple of days, but we will do our best!!
Please note: Due to overwhelming demand, we cannot take veggie orders until further notice.
No cash or checks at this time - credit cards only!
No signatures will be required.
Entry is limited to one gate only and you must have a cart to enter this gate! This helps us keep the numbers down (only 10 carts available), keeping everyone safer during their visit to the nursery.
We're swamped, but doing our best to answer phones or emails....please be patient and we will get back to you as quickly as we can.
Not only do we grow the most beautiful plants in the Bay Area, but we make TUFFITS too!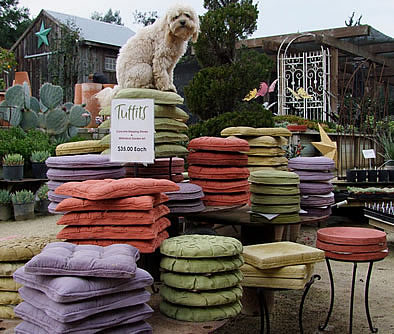 Gardening is Therapy
Flowers feed the soul

To plant a garden is to believe in TOMORROW..

CLOSED TUESDAY

Read our Mission Statement here
For up to date news from Cottage, check out our facebook page!
This month in the garden...
Want to be notified about sales or events at Cottage Gardens?
email: info@cottagegardensofpet.com
Click here to be added to our mailing list!
Vegetables


Seeded by hand & grown in our very own growing grounds, these sustainably grown starts are found ONLY at Cottage Gardens of Petaluma!

Rhododendrons
Ferns & Vines
Succulents
Indoor Plants
Garden Store
Pottery
Fountains
Statuary
Gifts