Black Baccara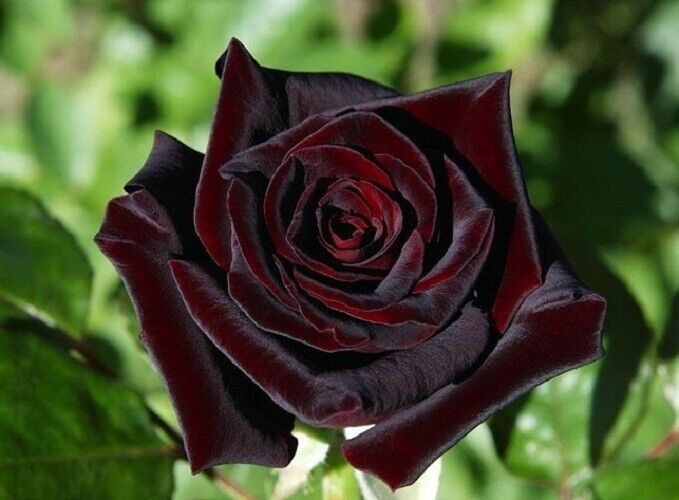 Hybrid Tea
The darkest rose on the market!
Rich, velvety, deep red blooms are edged with an even darker burgundy for an incredibly striking rose perfect for cutting. With long stems and an even longer vase life, this variety is incredibly popular in the cut flower world. Flushes of blooms in spring and fall will fill your garden with incredible, large, shapely roses against deep green foliage.
3-6' high x 2-3' wide. 3" blooms. 45 petals and 24"-28" stems. Glossy, dark green foliage. Light fragrance.
Click HERE to return to our Rose page.